What is Open Culture?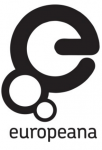 Hosted by: Europeana
The digital revolution has changed things for museums, galleries, libraries and archives. No longer are their collections kept solely on shelves, behind glass or locked in vaults. Now, it is possible to look at, examine, learn from and use their material in a digital format online. When it's accessible and free of usage restrictions, we call it open culture. And it's changing the world.
Here's what it means to some of Europe's leading cultural heritage professionals.
Throughout September, we'll hear from people across the globe who strive each day to open up culture and we'll discover some great things that have happened as a result of their, and their partner organizations' hard work.
Keep coming back to the Year of Open throughout the month to hear more stories from our open culture friends all across the world.
What does open culture mean to you? Tweet us @europeanaeu using  #yearofopen.
---
Chapters