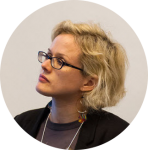 What is Open Research?
Submitted by: Beck Pitt, Researcher (OER Hub,  The Open University, UK)
@BeckPit
oerhub.net @OER_Hub
What is Open Research?
Being open in your research can refer to any, or all, stages of the research process, and is possible in any discipline. It can also refer to research conducted informally/outside of an institution, for example by using openly licensed materials such as open data. This is sometimes described as 'guerilla research', see: http://blog.edtechie.net/research/art-of-guerrilla-research-workshop/. Open research includes practices such as open access publishing of your research findings or regularly sharing (perhaps via a blog) the development of your ideas, research, preliminary findings and methods. It can also include activities such as making available your research tools on an open license and releasing your data on an open license so that others can reuse it. Open research is about making the research process more transparent so that the greatest number of people can access and potentially benefit.
Because open research refers to a series of activities, you have a choice about at which point in the process or research cycle you want to be open. In some instances it may not be appropriate to be "open" (for example with sensitive data, even when anonymized) or you might only be able to share information later on in a project's lifecycle. In other instances, such as with funding bid applications, there may be other reasons why you are not able, or it's not appropriate, to share information. It is also critical to remember that, as Maha Bali observes, open practices are often possible because of privilege and that others may not be able to, or feel comfortable, sharing openly. Open research is no exception to this.
I am extremely privileged as I work not only for an 'open' university but, as a researcher on the OER Hub, [http://oerhub.net] open research practices are central to our research on open education. As the OER Hub we've been conducting collaborative open research for almost 5 years. We co-created a course on open research in conjunction with P2PU's School of Open and ran two facilitated versions of the course in 2014 and 2015. The course covered the concept of open research, how to research ethically in the open and the role of dissemination and reflection.
Critically, and in line with P2PU's ethos of peer-to-peer learning, the course was designed to explore and reflect both our own, but also the experiences of the course's participants. We had an amazing response to the course and during the first iteration in 2014 139 people from 29 countries, across 5 continents joined us to explore what it means to research in the open. Crucially, participants agreed to their contributions being openly licensed and this enabled us to build example banks and commentaries which reflected international concerns and experiences of open research, for our open textbook of the course. This open textbook was released in November 2016 via Pressbooks.
Having already released our openly licensed survey and interview questions, consent form and ethics guidance, we also later developed a Researcher toolkit wrap-around to provide more detail on how we had used its content, such as the questions. We hope this additional information is useful to anyone interested in reusing the project's methodologies and tools.
Why is it important?
Being open and transparent about your research practices can be hugely beneficial to yourself and others. There is the potential for dialogue, feedback and the opportunity to learn from others. Research papers published openly avoid paywalls and also enables access to research outside academia, with the potential for more people to find and benefit from your research. If you share your anonymized data on an open license it means others can replicate your study and confirm/dispute your findings, as well as potentially enabling the data to be used in new ways, or with other open data sources. This is also a responsibility for the creator and sharer of the data – you need to have accounted for this in the earliest stages of the research process, particularly in relation to informed participant consent.
Open research can also be more time intensive. As we found during the OER Hub, cleaning our "monster dataset" of thousands of survey responses took a considerable amount of time in order for it to be in a reusable, anonymised state. You can read more about this process in Cleaning our way to a Monster Dataset [http://oerhub.net/blogs/cleaning-our-way-to-a-monster-dataset/].
What changes do you hope it will bring (for your country/region)?
In the UK, as elsewhere, there has been a shift over the past few years at both a national and funder level with regard to sharing the results of publically funded research, e.g. datasets and open access publication of papers/reports. As a result the REF 2020 requires all research papers to be published open access (see: http://www.hefce.ac.uk/rsrch/oa/Policy/). This subsequently means that institutions are required to ensure that research papers are made publically available.
What is the future of Open Research?
Whilst open access publishing has become more commonplace and a requirement of some funders, open publication of research findings represents only one part of the research cycle. Mainstreaming open research is likely to involve embedding new practices at both an individual and institutional level and as Maha describes it a recognition of the 'privileges' that enable us to both conduct research but also have the choice to research 'openly'. Open research also demands a constant critical approach to the process itself as guidance on 'open' research challenges and best practice is often scant. How can we ensure that we are ethical in our practice, how can we support each other in our open research practices and how can we collaborate with others in the institution and beyond to ensure that open research is inclusive?
Resources
OER Hub Open Research Pressbook: https://openresearch.pressbooks.com
2015 iteration of Open Research: https://courses.p2pu.org/en/courses/3230/open-research-2015/
OER Hub Researcher Pack: https://oerhub.pressbooks.com
The Privilege to Write (2017) Bali, M. and Gilliard, C. Chronicle of Higher Education. http://www.chronicle.com/blogs/profhacker/the-privilege-to-write/63585 and also Maha's blog: https://blog.mahabali.me/whyopen/give-take-as-participation-and-empowerment-beopen/
ROER4D are an open research project examining the impact of OER in the Global South. Find out more about their methodologies and research: http://roer4d.org
Read more on the ROER4D team's experiences of practicing open research in Dimensions of Open Research: Critical Reflections on Openness in the ROER4D Project (2016) King, T. W. Hodgkinson-Williams, C. Willmers, M. & Walji, S. Open Praxis, Vol 8. No 2. https://openpraxis.org/index.php/OpenPraxis/article/view/285