Go Open: From the Ground Up and In Practice Year of Open Webinar
Two years ago, the U.S. Department of Education launched #GoOpen, a national movement to support states, school districts, and educators transitioning to the use of OER in place of traditional instructional materials. Today, over 100 PreK-12 districts have committed to use OER to increase equity, keep content relevant, empower teachers, and reallocate funds. Together they form a network sharing insights, strategies, and content.
Join us on Thursday, February 1st for this webinar to learn how the following educational leaders from the U.S. have grown this project from the ground up and put it into practice.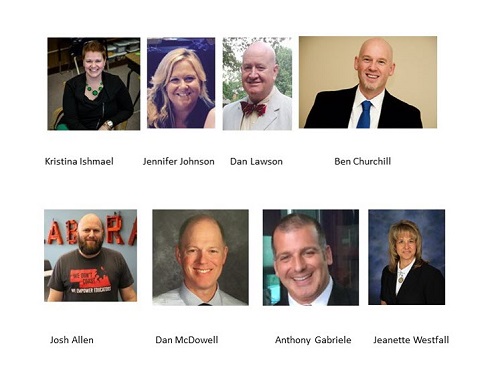 Webinar Guests Include: 
Kristina Ishmael
Public Interest Tech & Ed Policy Fellow, New America
@kmishmael | ishmael@newamerica.org
Jeanette Westfall
Director of Curriculum, Instruction & Staff Development, Liberty Public Schools
@jetwestfall | jeanette.westfall@lps53.com
Dan Lawson
Superintendent, Tullahoma City Schools
@1DanLawson | dan.lawson@tcsedu.net
Ben Churchill
Superintendent, Carlsbad Union School District
@suptchurchill | bchurchill@carlsbadusd.net
Jennifer Johnson
Supervisor of Assessment and Technology, Marysville Public Schools
@jejohnson0104 | jjohnson@marysvilleschools.us
Josh Allen
Technology Integration Specialist, Lewis Central School District
@j_allen | josh.allen@lewiscentral.org
Dan McDowell
Director of Instructional Technology, Grossmont Union High School District
@danmcdowell | dmcdowell@guhsd.net
Anthony Gabriele
Supervisor of Curriculum & Instruction, Garnet Valley Area School District
@mrgabriele | gabriea@garnetvalley.org